The Green Nest
Our apartment "Il Nido Verde - The Green Nest" is a lovely 1-bedroom apartment that is centrally located in the Village for easy access to the Osteria, the pool (seasonal) and all the conveniences of the village. While this apartment does not offer an individual terrace or garden, it is strategically located near both the spacious common terrace as well as the "piazzetta". Under floor heating throughout provides comfort for stays in autumn, winter and spring.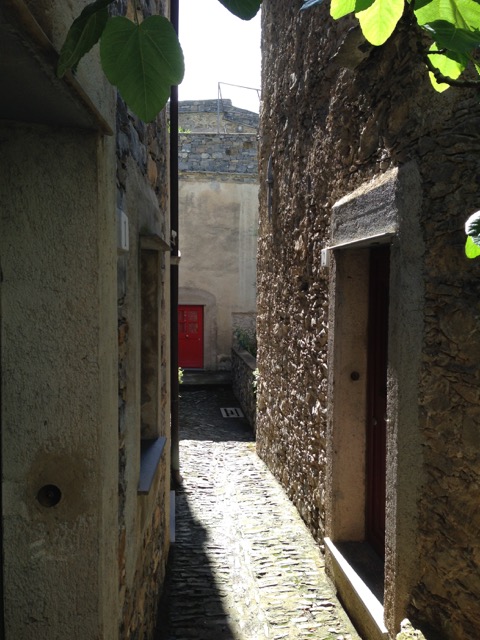 Via Carruggiu di Ferrai, just outside our door, there is a figue tree ....


This Scandinavian style apartment offers a warm and welcoming living room, kitchen and bathroom on the ground floor and a loft style double bedroom upstairs. The kitchen has exposed wood beams and is equipped with all the appliances you will need during your stay – inclusive of a Nespresso machine. The eat-in kitchen bar seats 4 and separates the kitchen from the living room area. The living room features wireless connection (WiFi) to high-speed Internet, a 32" flatscreen TV, Apple TV, DVD player, satellite decoder (bring your ViaccessCard if you have one) and active speakers. The couch in the living room pulls out to accommodate 2 additional guests.


Our small kitchen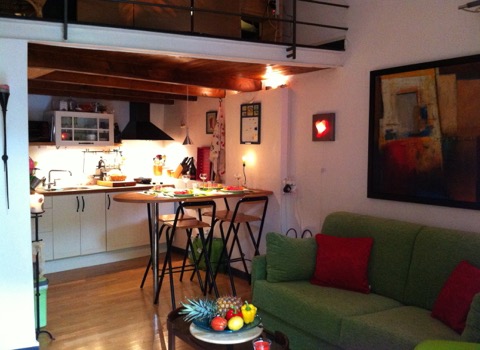 ... and a 32" Wide screen TV, satellite decoder and Apple TV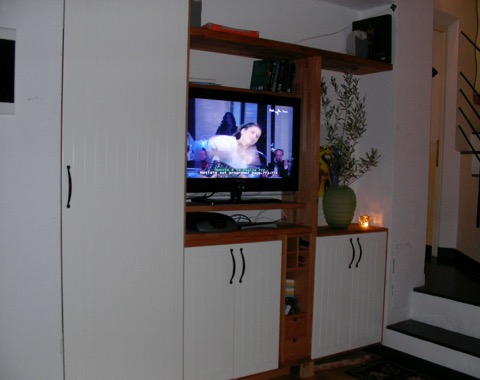 För mer info se: Faktablad Nido Uthyrning_SV_2014 (high res - 22MB)